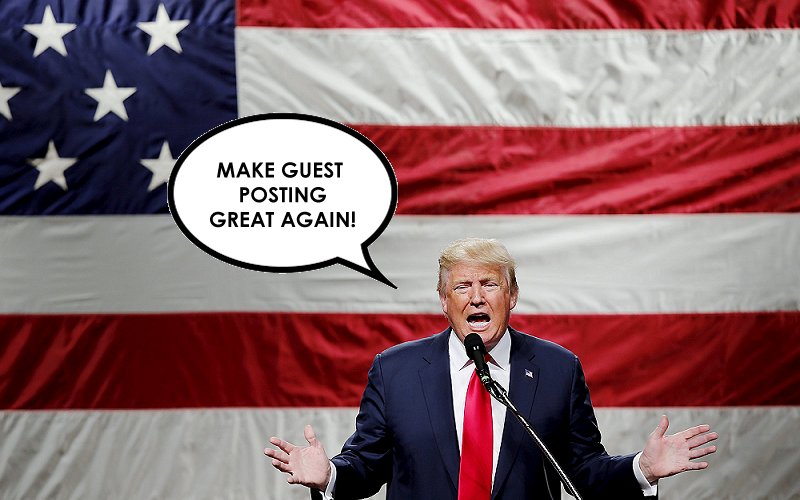 When it comes to SEO, without a doubt one of the most difficult challenges is getting high quality links.
One way to overcome this is through guest posting.
Now I know what you're thinking "Gust posting. Who gives a shit? This topic has been flogged to death", …and you know what?
I agree.
So why cover it again?
Because I wanted to share the way in which I do guest posting – not only for myself, but also on behalf of paying clients.
Trust me, you'll love it.
Does guest posting still work?
The short answer is yes.
Back in 2014 Matt Cutts had a dummy spit and told everyone to "stick a fork in it" when it came to guest posting.
Here's part of what he had to say …
"So stick a fork in it: guest blogging is done; it's just gotten too spammy. In general I wouldn't recommend accepting a guest blog post unless you are willing to vouch for someone personally or know them well. Likewise, I wouldn't recommend relying on guest posting, guest blogging sites, or guest blogging SEO as a link building strategy"
Basically he said this because SEO's eventually ruin everything, including legitimate link building techniques. You can read the article here.
But here's the truth, guest posting is still as effective as ever, so long as you're providing value. If you're just blasting emails out to anyone in an effort to get links with no thought or consideration about quality or relevancy, then forget it.
That's not guest posting, that's spam.
Knock it off.
Traditional guest posting

When it comes to guest posting, most people simply do this –
Search for related websites that allow guest posts
Send an email requesting the opportunity to write something
Get accepted
Write the guest post then submit it
Whilst this can work, to me it's quite limited and comes with it's own problems.
Some of those problems include –
1.Finding high quality related sites that accept guest posts can be limited
There's a few things to think about here.
Firstly, finding related sites to allow guest posts isn't always difficult, but it can be – especially if you're operating in an unusual market. Secondly, you may find yourself reaching out to sites where your competitors already are. There's certainly nothing wrong with this, but you're not going to get the reach that you want. One more thing to consider is that sites that are the most obvious are also the ones that are being bombarded by guest post requests each and every day.
You'll want to go a lot deeper and connect with site owners that your competitors haven't even thought of. This will give you a huge advantage and allow you to pick up highly valuable links, that you probably would have otherwise missed.
I'll show you how in just a second.
2. Most site owners want to see examples of your content first
Every now and then I'll send an email request to a site owner asking for a guest post opportunity, and I'll receive a reply like this.
"Sure John, that sounds fantastic. However before doing so, could you please show us some examples of your work so that we can get an idea of your writing style"
They're asking because –
They want to make sure your content isn't crap
They want to make sure you're an expert on the topic
They want to make sure the tone and writing style is going to work for their audience
Now this won't be a problem if your site is full of high quality, well written content, but what if it's not?
This just isn't going to work.
This is why I always encourage site owners to invest in high quality content.
If you're just slapping up shit content on your site, you can pretty much just forget it. No one is going to link to your content, let alone read it. Infact, I see business owners all the time that allow SEO agencies to just throw up any old content on their sites – promoting it as "SEO optimised articles".
It will be a 450 word, poorly written dog turd, full of spelling mistakes and stuffed with keywords.
99% of the time when I see this sort of crap and show it to the business owner, they'll say something like –
"No one reads it, who cares"
"Our SEO agency writes all of our content"
"Oh shit, that's really terrible, we didn't know it was that bad, because we didn't read it"
I worked with a plumber once that had content on his site about electricians. Obviously the SEO agency had just copied the content from another website.
In any case, you'll want to make sure that your content is exceptional. That it's link worthy. It invokes an emotional response. It gets people excited. Something that's informative or highly actionable. Content that gets social shares, links and comments.
Thats the type of content you'll want to invest in.
Because if the content on your site sucks, then chances of getting a high quality site to link back to you via guest posting is going to be zero.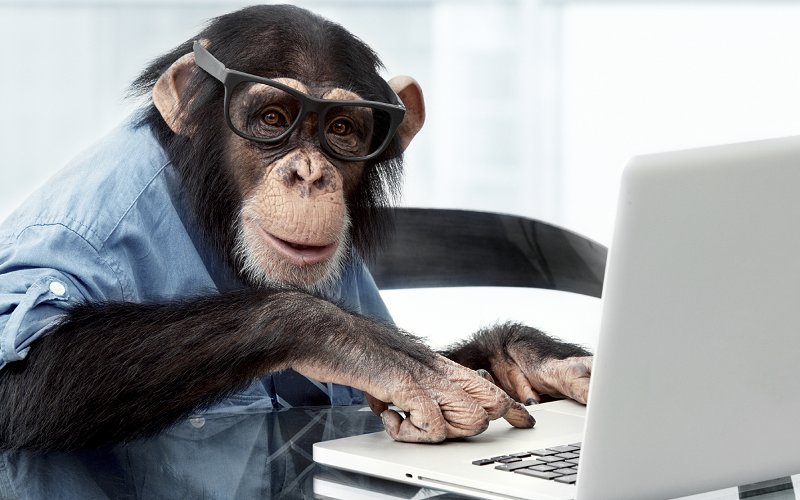 3. You end up losing focus of content on your own site
This kind of touches on the point I just made above, about the quality of content on your site, or lack of it.
Performing outreach in an effort to gain high quality links again is going to be tough, if your site has no content on it, or your last blog post was 3 years ago. This is where making some effort in terms of publishing on your own site can be highly beneficial in terms of being accepted on other sites. Infact if the content on your own site is good enough, you'll have people coming to YOU asking you to post on their sites – not the other way round.
You also don't want to make the mistake of investing all your time creating and publishing content on other sites and neglecting your own.
I'll show you how I solve all of these problems through strategic content creation, and outreach in just a moment.
Getting started, identifying related markets
In order to gain a "wider reach" as mentioned above, you'll need to think a bit differently.
As said before, most people just look for related sites to guest post on and that's pretty much it.
We're going to take a different approach.
The first thing you'll want to do is refer to this business categories list I've put together.
This is simply a list of various business types across a wide range of industries.
What you'll want to do is work your way through this list, and look for markets that are directly related, and indirectly related.
Let's start with directly related markets.
Directly related markets
Let's say you're a plumber. Directly related markets might include –
Construction
Renovating
Home Improvement
…and so on.
These are markets that are highly related in the sense that plumbers would operate in these spaces all the time.
Indirectly related markets
Now lets look at some indirectly related markets. These might include –
Share Accommodation
Property management
Child safety
Pest Control
Gardening
Health
Now you might be wondering, what the hell does plumbing have to do with child safety or property management?
The answer is, everything.
This is where you need to get "creative" in your approach, and think about how you can work your subject matter into other markets.
In other words, ask yourself "How can I create content that connects these two markets in a way that makes sense?"
Here, look at how I can make those 5 markets work.
Share Accommodation – 5 Common Plumbing Problems Most Housemates Experience and How to Prevent Them
Property management – Dealing with Difficult Landlords That Refuse to Repair Faulty or Unsafe Plumbing Systems
Child safety – Baby Proofing Your Bathroom – 7 Inexpensive Changes to Ensure Your Childrens Safety
Pest Control – Leaky Pipes and How They Can Lead to Costly Termite Infestations
Gardening – How to Save Water in Your Garden using Sustainable Plumbing Technologies
Health – Water Filtration and Purification Systems – Are they Beneficial to Your Health?
As you can see, I've looked for an angle that I can take to move into indirectly related markets. This is smart because it provides you with so many more opportunities in terms of outreach.
I can now contact site owners that work in completely different areas and put forward my guest post suggestion.
So long as I give it some thought, and am able to propose a meaningful suggestion for content, they should be receptive to it.
Content – it's all about leverage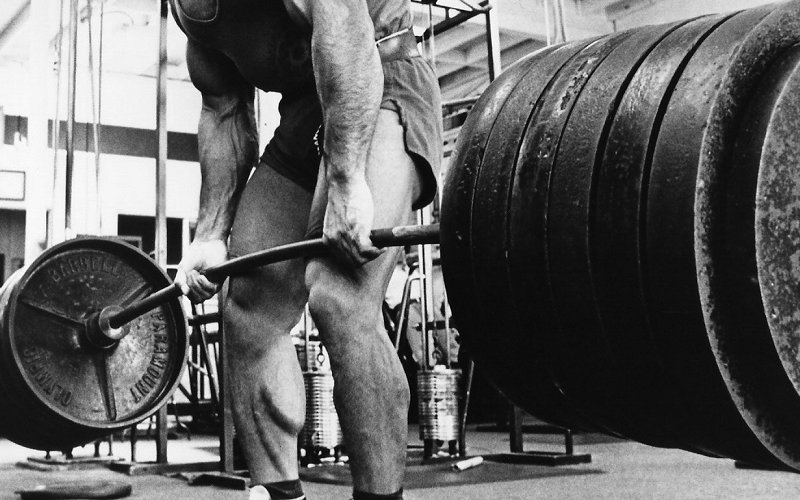 Now before we go any further, we'll want to apply the brakes.
The worst thing you can do now is spend hours or days creating a piece of content that nobody wants.
Instead, we're going to create a SOLID piece of content, and publish it on OUR OWN SITE.
That's right.
From here, we're going to invest our time and effort creating an awesome piece of content that we will publish on our own site.
Once we've done that, then we'll begin the outreach process.
We do this for a reason – because we want to –
Get natural links to our own site
Build our sites authority
Increase brand awareness and conversions through demonstrated expertise
Attract interest from the big players in our space
Increase the likelihood of being accepted for guest posts
As you can see, it makes perfect sense for us to do this, as opposed to simply writing a piece and then sending it over to someone else.
Remember, the content you publish on your own site must be high quality. Aim for at least 1,500 words, use diagrams, illustrations, graphs, data, high resolution photos, PDF's, videos, and anything else that gives your content depth. Do NOT just throw up a crappy 250 word piece of poorly written crap.
If it takes you two days to create one blog post, then so be it.
Don't rush it through in an hour, otherwise you may as well just forget it.
Once you've created your blog post, be sure to share it across all of your social channels, to your email list if you have one, within any focused user groups – then move onto the next step.
Start reaching out

The next step in the process involves referring back to our short list and using search query operators to find guest post opportunities.
For example, using the property management suggestion above, we would go to Google and enter in something the the following –
property management + "guest post"
property management + "write for us"
property management + "guest author"
Click here for more search query operators that you can use to find more opportunities (there's heaps)
You would of course go through your shortlist and identify high quality sites that you can then contact.
Here's an example of an actual email that I sent out on behalf of a client that led to us securing a link on Nine MSN website. Of course I've changed up the name of my client and his business to protect his identity.
Good morning,

How are you? Hope you're well.

My name is John Romaine, I'm contacting you on behalf of John Smith, director of ABC Pest Control. We provide professional pest control and termite treatment services throughout all suburbs of Brisbane and the Gold Coast.

We are interested in submitting a guest post for consideration to Safety for Kids, and we're thinking a great topic to cover might be something along the lines of "Safe Pest Control for Young Children, Babies and Toddlers"

Of course this would be a highly informative article that touches on –

Questions parents should ask ahead of treatment
What pesticides are tested safe
The risks involved with cheap DIY home remedies
How to prepare your home and protect your children
What to do if parents have immediate concerns

We have decades of experience, and are constantly working with parents who are concerned the well being of their children's health and well being.

What do you think? I think something like this would be of great interest to your readers.

I look forward to hearing from you.

Kind regards,
John Romaine
This request was approved and our article was published live within 3 days, on a huge site with a lot of power.
But wait, where did the content come from if you'd already used it on your own site?
Repurposing your blog post
If you recall, I said above to publish the content on your own site first, then begin the outreach process.
The trick is this – once you get the go ahead from a site owner to publish a guest post, simply go back to your blog post and rewrite it.
Of course, the most important thing of all usin gthis method is this – Your guest post MUST be 100% unique.
Don't just change a few words.
You need to rewrite the entire thing.
BUT, now that you have an existing piece of content in place, you should be able to move through it quickly. The advantage of this is that you can simply repurpose existing content to use for outreach and guest posting.
So it's a total win win.
You've got great content on your site attracting natural links, plus you're leveraging it further to gain links on high authority sites.
This is exactly what I do for my clients and it works extremely well.
Conclusion
To me, its always the best investment to publish content on your own site first, before repurposing it elsewhere. It can be really easy to find yourself running around all over the web, doing guest blog posts, while inadvertently neglecting content on your own site.
What do you think?
Agree with my strategy? Like it? Hate it?
Think I suck?
Let me know by posting your comment below. I reply to everybody.