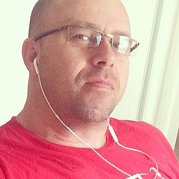 My name is John Romaine. I'm an independent SEO contractor with almost 20 years experience, operating out of my home based office here at Ettalong Beach on the beautiful Central Coast NSW.
I manage a small team of 4 staff, providing high quality professional search engine optimisation services. I may not be running a large scale agency, but that doesn't mean I'm not providing a high quality service – infact I think it's the opposite. 
If you know anything about SEO it's this – the vast majority of SEO agencies are assholes. All they care about is getting your credit card details, taking your money and leaving you in the dark. There are good people like me in the industry, but we're hard to find – and looking can be expensive.
If you'want to know what makes me different and why we should work together, read below.
I know what I'm doing. I've been doing SEO since 2002/3 and have invested thousands of hours to acquire the knowledge I have.
No lock in contracts. Most sleazy SEO agencies will lock you into some bullshit contract, and continue take your money regardless of whether or not they're getting results, or how unhappy you might be. I've lost count of how many clients I've had that have been in this position working with other SEO agencies. 
Itemised activity monthly worksheet. At the end of each month I'm going to provide you with a work summary document that outlines all the work that I've done. I'll break it all down into sections so it makes sense. This way you can see exactly what works been done, and what you're actually paying for.
Total transparency. I'm not going to "hide" behind technical SEO jargon and other nonsense in an effort to prevent you from cancelling out or not knowing what's going on.
End of month strategy calls. At the end of each month, we'll jump on a call to go over everything. I'll cover the work that's been completed, work that's coming up, I'll make recommendations, and answer any questions you might have. You'll always have confidence in knowing that you're in good hands.
Meaningful reporting. I'm not going to send you confusing reports full of squiggly lines and confusing bar charts and graphs that mean nothing. Instead, I'll be focusing on what matters to you as a business owner – helping you get customers, and making sales.
I actually give a shit. 

Sad to say, but this is pretty rare in the SEO industry. Im not in this simply as a money grab. I'm not running a churn and burn operation. 

I care about my clients. Infact, I treat them like good friends. I care because I don't want my name smeared all over the internet with bad reviews. I want my clients to know they've made the right decision working with me. I want them to send me referrals. I want positive testimonials, and I want them to work with me long term. 
My work is 100% safe. I take what I do seriously, which is why I don't charge $299 a month for shitty SEO. Everything I do is done once and done right. I don't "outsource" anything to India at $2 an hour, nor do I anything that is considered "black hat" or going to cause any issues with Google. I do the job properly.
I'm 100% honest. You might think I'm a bit forward or abrupt when we first speak. I'm not this way for any other reason in that I want to help you get results. I'm not going to bullshit you on a call and waste your time. Many of my clients have joked with me over the years and said "John, that first time we spoke on the phone and you said my site was crap, I almost hung up, but I'm so glad I didn't because it's been the best investment I've made". I'd much rather be honest with someone than lead them on with bullshit, simply to close a deal.
Point of contact.

If you decide to work with me, y

ou'll be working directly with me throughout your campaign. There won't be any missed calls or getting a different person each time you call. Be mindful that whilst I do my best to be available, I am usually only available during regular business hours.

Realistic expectations. Telling business owners that it might take several months or longer to get results with SEO isn't easy, which is why most agencies make bullshit promises. If you work with me, I'm going to be completely honest and up front about expected time frames and how long you should anticipate your marketing efforts will take. I'm not interested in over promising and under delivering, you'll know before we even start work.
You WILL get a ROI.

 I'm not interested in taking your money unless I'm confident I can get you a positive ROI. This is why I'm selective about who I work with. 

I cap my client intake. I take on no more than 10 clients at a time. Why? Because I'm not about churn and burn. I'm about quality – not quantity. I want to go deep with my clients to get a really good understanding of their business, how it works, and how best I can make a positive difference. If you want to know if I have slots available, contact me.
I provide SEO training. I teach both freelancers and small digital marketing agency owners how to provide SEO services.
I'll shout you a cuppa. I'm not some phony that hides behind my desk. If you're local, I'm more than happy to meet up in person to have a chat.